This is a night time expedition! During your expedition on the New River, you will be accompanied by an American Crocodile Education Sanctuary (ACES) trained guide who you will be spotting crocodiles and tagging them!
This night safari is one to get your heart pumping as you learn more about Crocodiles and the need to protect them! Once the crocs are measured, checked and tagged and given a name, they are gently returned to their habitat. (only 3-foot and under crocs are tagged)
Experience the thrill of a nighttime wildlife encounter!
PLEASE NOTE:
Level of difficulty: Moderate – Participants should be in moderate physical condition with no physical limitations to participate.
What to Bring: Hiking shoes, bug repellent, loose comfortable clothing
Pricing: US$35 per person Min of 6 pax
Lenght: 2.5 Hours Long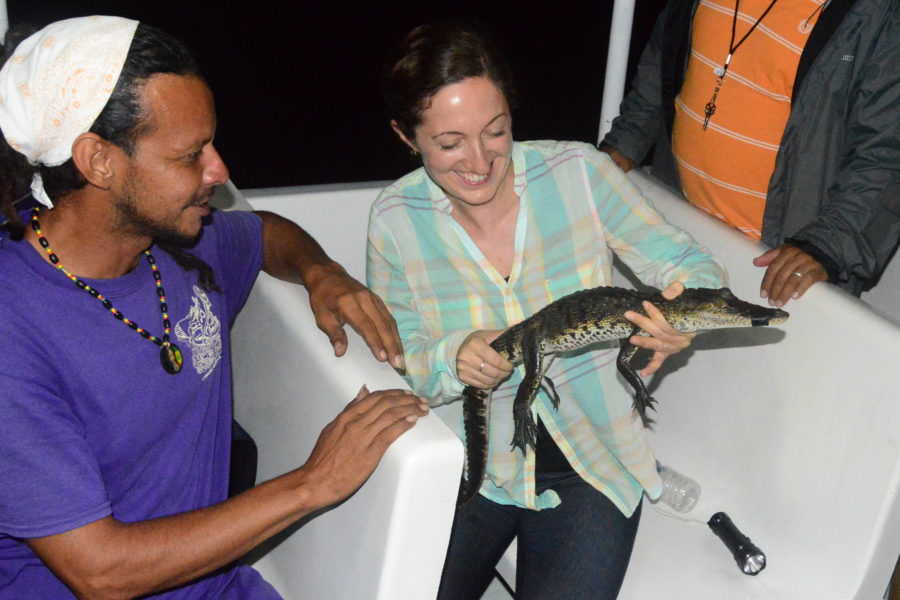 A vacation is nothing without exciting and thrilling adventures all day to do it in.