Board a tractor-drawn trolley for a true jungle ride which takes you to the starting point of your rafting tour.
Here you will board a bamboo raft and start your leisurely sojourn downstream. The Olde Belize River reflects many miles of gallery forest teeming with wildlife and a variety of birds. Further along the route are Howler Monkeys, giant iguanas, and even crocodiles may be spotted. About 2 miles downstream, you disembark your rafts for a snack and time for a little relaxation. The realities of Maya life sets in as you visit an authentic Maya village where the working class lived. See their dwellings and learn how they trapped animals and fish, then use clay ovens to cook their meals. Learn the medicinal benefits of plants, herbs and spices, and sample original Mayan cuisine.
The only adventure in Belize where you can do a jungle trolley, rafting, explore and experience some of the culture!
PLEASE NOTE:
To be able to participate in the Jungle Trolley, Bamboo Rafting & Mayan Village please see below:
Level of difficulty: Easy
What to Bring: water shoes, Hiking shoes, bug repellent, loose comfortable clothing, sunscreen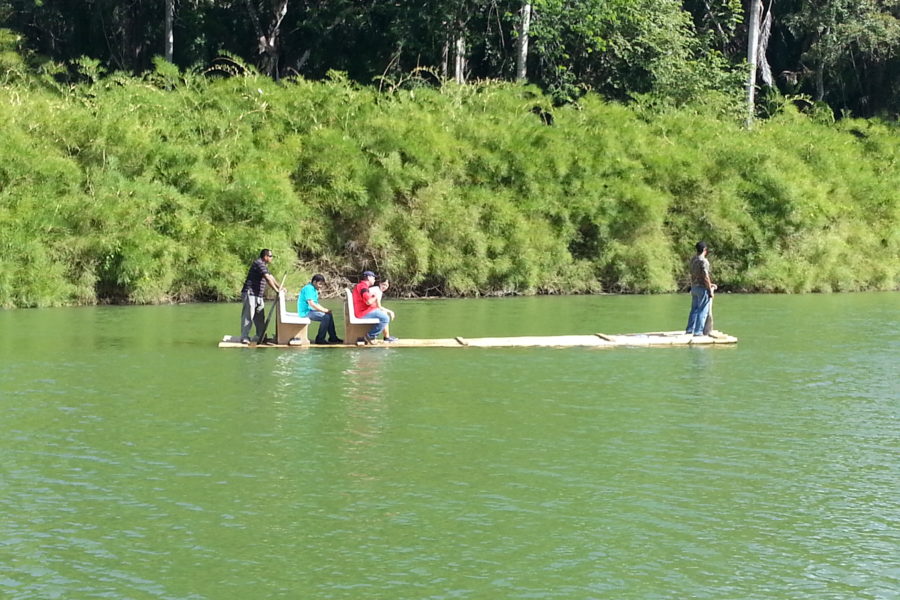 A vacation is nothing without exciting and thrilling adventures all day to do it in.