Altun Ha was once a major trading center linking the Maya on the Caribbean with the Central American mainland Maya.
Your guided tour through this ancient temple complex will be narrated by expert guides. After leaving Altun Ha you will travel a short distance (about 30 minutes) to the Rainforest Adventure Zone. After snacks and tour of our Maya village, it's time for ZipRiding through the jungles of Belize. The zip-line tour features an intricate harness system of pulleys on horizontal traverse cables which lets you glide 100 – 450 feet between platforms up to 75 feet high at canopy level. After being fitted into the safety harness, the next 30 – 50 minutes are spent zipping through a series of zip line runs from 7 jungle platforms – a truly unforgettable experience!
Experience the Mayan architectural accomplishments from over 2000 years ago!
PLEASE NOTE:
Level of difficulty: Moderate – Participants should be in moderate physical condition with no physical limitations to participate.
What to Bring: Hiking shoes, bug repellent, loose comfortable clothing, sunscreen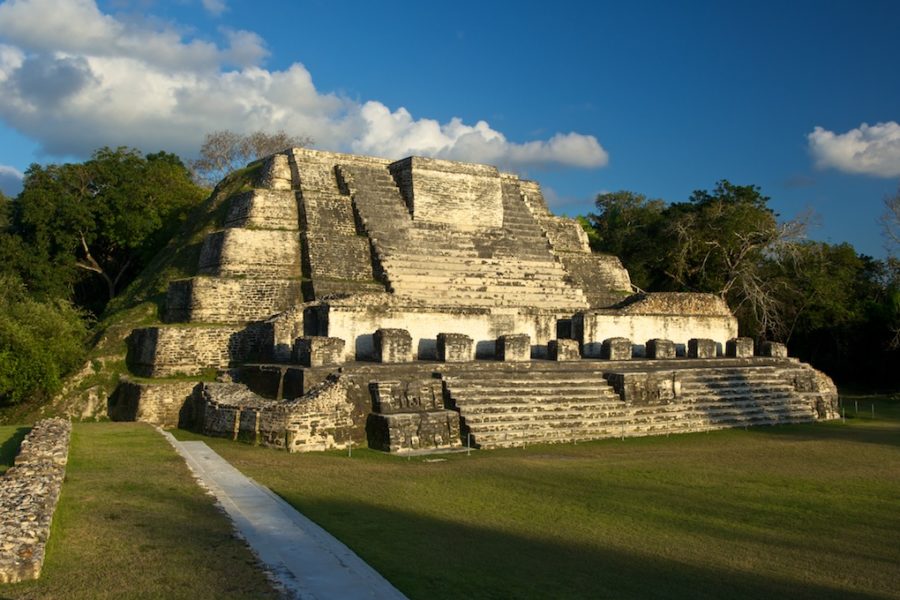 A vacation is nothing without exciting and thrilling adventures all day to do it in.